Check Out the New Slate of Articles in the June Issue of Progressive Railroading
Hi %%FirstName%%,

2017 will be half-over soon. Have you connected with enough prospects to hit your sales goals?

If you're looking for more leads, more customers, and a bigger bottom line, look no further than Progressive Railroading. Advertising with us is the way to get noticed by influencers in the rail industry who rely on products like yours to conduct their jobs. Our readers are the best in the industry, and they turn to us more than any other source. 2016's Railroad Industry Magazine Readership and Digital Usage Report results proved it:

Which one of these publications helps you become aware of new products or services?
66% Progressive Railroading
34% Railway Age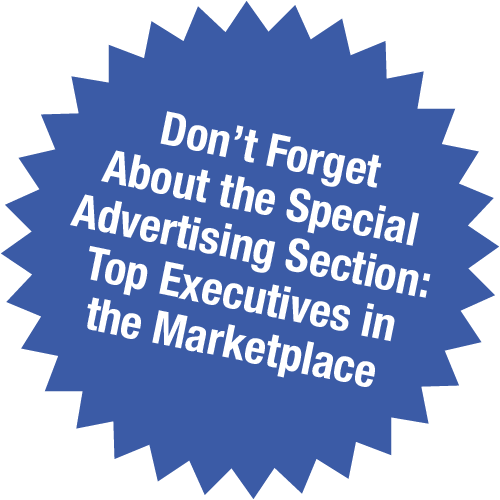 Advertising in Progressive Railroading's June issue will get you in front of these people!

Sneak a peek at our June editorial lineup below.
Sincerely,

Acacia Reber
Eastern US Regional Sales Manager
Progressive Railroading
P: 215-704-3349
acacia.reber@tradepress.com
2017 Media Kit
Progressive Railroading June 2017
Cover Story:


The Panama Canal Expansion — One Year Later
It's been a year since the Panama Canal Authority opened a third set of locks as part of its massive $5.25 billion expansion project. The work was aimed at enabling larger vessels to pass through the canal. Before the canal's new shipping lanes opened, railroads and ports on both the East and West coasts were busy improving their infrastructure to prepare for any traffic surges. Many observers expected an increase in Asian shipments heading toward the U.S. East Coast in particular.

So, did that anticipated uptick in traffic ever materialize? If so, who's handling it? If not, what happened? Have ports or railroads observed any major changes in trade patterns after the widened canal opened? Have there been any other effects elsewhere in North America? To find out, we'll check in with ports, railroads and trade experts.
IoT:


The Data Analytics Evolution Continues
Data analytics continues to help railroads and transit agencies identify problems before they occur, improve operations, even predict market shifts. Recently, operators of the Charlotte Area Transit System and Atlanta Streetcar began working with Siemens — via Siemens Digital Rail Services, which launched April 20 — to improve operations and safety. In Atlanta, Siemens is collecting information captured via on-board systems and analyzing data points to improve fleet management. In Charlotte, the supplier's digital services team is working on a pilot program that involves real-time diagnostics as well as analytics.

This month, we'll share updates on both projects, and talk with Siemens about the decision to launch the new business unit.
Special Focus:


Derailment Investigation and Cleanup Strategies
U.S. railroads had the lowest train accident rate on record last year according to Federal Railroad Administration (FRA) data, the Association of American Railroads (AAR) announced in late March. Derailment rates, which fell 10 percent in 2016 from 2015, and track-caused accident rates, are at all-time lows, AAR officials said.

Of course, there's room for improvement on the train-accident and clean-up fronts. For help, railroads routinely turn to a range of contractors and consultants. We'll talk trends with them and experts from the railroads.
MOW Product/Service Roundup:


Ballast Management
Railroads have budgeted plenty of money for ballasted-related work this year. To get the rock-related work done, MOW managers rely on suppliers and service providers that offer cutting-edge ballast equipment and related technology. Who's offering what technology these days? A cross-section of suppliers provide information on their ballast-related products and equipment.
Special Advertising Section:


Top Execs on The Marketplace
In this thought-leadership special section, one of your company executives can talk about what is important to him or her, in his/her own words — strategic partnerships, industry trends, new product development, customer service, philanthropic activities — and how said activities reflect the values and goals of the company. You send us a maximum of 500 words, an executive headshot and a logo. We'll edit the text lightly for clarity and style, put it in our template, and make it available for review before for printing.