Without many trade shows in 2021, it's been difficult to discover new and helpful products. That's why we created Demo Week, 2021's big rail event!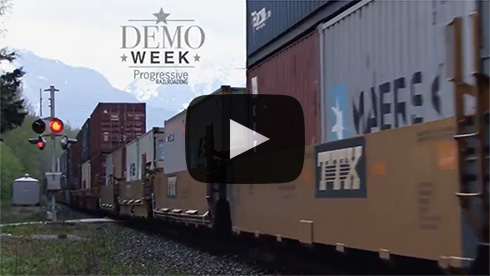 We've scheduled 16 top companies in the industry who will demonstrate their products/services to Progressive Railroading's audience of rail professionals. Each day will have a specific topic to ensure the features and benefits of the products align with your interests! Don't worry about investing your entire day/week to attend Demo Week. DemoCasts are live, 15-minute product/service demonstration webcasts, so learning about new products and services will take approximately one hour per day.
At the conclusion of each daily Demo Week event, an attendee of that day's event will be randomly selected to win a $100 Amazon Gift Card
Check out the full lineup of who's presenting their products/services and register today for free!