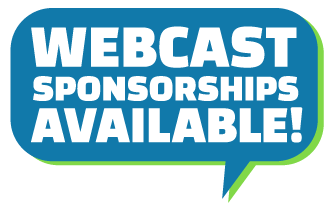 How to Use Railway Inspection Data for Maintenance of Way Decisions
Webcast takes place Thursday, October 24 - 1 p.m. EDT
Only two sponsorships remain for this popular webcast! This webcast offers an introduction to several inspection data streams and applicable emerging data science techniques that define component degradation and failure. The featured speaker is Joseph W. Palese, PhD, MBA, PE, Senior Scientist and Program Manager: Railroad Engineering and Safety Program, University of Delaware.
Sponsors receive a treasure trove of ROI:
Complete contact info including email addresses of webcast registrants
High-level brand exposure.
Your logo appears on screen for the duration of the webcast
12 months bonus exposure when webcast is posted on ProgressiveRailroading.com
Market Intelligence - Your custom question included on registration page
Trade Press Media Group is authorized to offer 0.1 CEUs for the webcast
Get all of this as a sponsor and contact us today!
Kirk Bastyr
Publisher & International Sales
502.500.3524
kirk.bastyr@tradepress.com