Want Exclusivity? To Be the Sole Sponsor of a popular article?
Finally! You Can Sponsor the Popular Rail Features eNewsletter
Exclusivity is yours when you sponsor Progressive Railroading's Rail Features eNewsletter! This popular eNewsletter is available for sponsorship for the first time ever, delivering incredible visibility and branding for your company. You'll be the sole sponsor of an informative and trusted article from the editors of Progressive Railroading.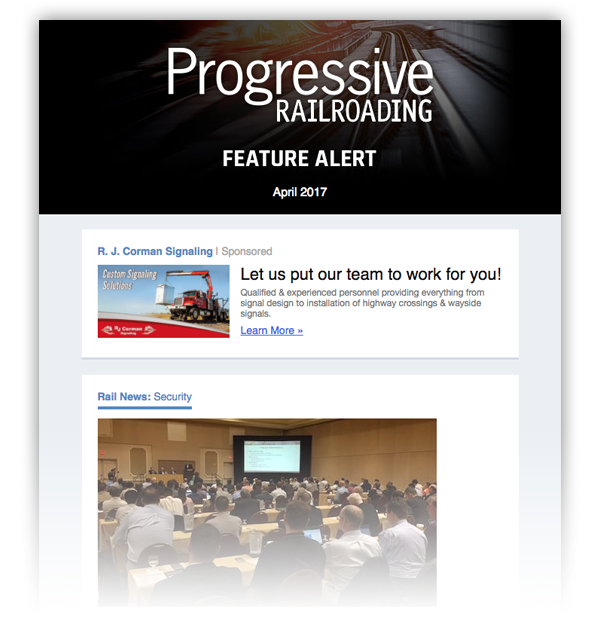 Rail Features is delivered to 50,000+ executives and decision-makers, meaning your brand is included on over 200,000 emails because a sponsor will be included in four (4) email blasts. These four mailings can be by day of the week (four consecutive Mondays or Wednesdays) or four consecutive mailings. The choice is yours. The click-through numbers and demographics will be yours as well.

$3,850 (gross) $3,272 (Net)
Contact your sales executive today!

Acacia Reber
Eastern US Regional Sales Manager
Progressive Railroading
215-704-3349
Acacia.Reber@tradepress.com